On Sale
Alchemy Ring Set
 The Alchemy Ring Set combines the symbols of the sun and the moon into a stacking ring set to remind you to balance the masculine and feminine sides of yourself. The sun, a symbol of masculine energy, and the moon, a symbol of feminine energy, aren't so much in opposition to each other but provide balance and when valued equally. Creating balance between your masculine and feminine is a life long pursuit to become the most empowered and well rounded version of yourself.
When we operate too much from our masculine side we can feel overworked, overwhelmed and too much in our heads rather than in our bodies. When we operate too much from our feminine side we feel out of control, ungrounded, irritable, and lonely. Thus, a balance of both is pertinent in achieving a more well-rounded and whole self. 
Wear the Alchemy Ring Set as your daily reminder.
| | |
| --- | --- |
| Materials | sterling silver and brass |
| Dimensions | 3/8" x 7/8" focal point |
Please allow 1-4 weeks to make your jewelry as most pieces are handmade to order. If you have a deadline for this piece don't hesitate to reach out. All domestic orders will ship USPS. Once your order is shipped I will update you with a tracking number via email so you can keep an eye on it.
You may return your piece in its original condition within 14 days of receiving for either a full refund or store credit. Only once I receive your piece in the mail will I exchange it, issue store credit, or refund you. Review all Shop Policies here.
For best care, take off your jewelry when sleeping, showering, applying lotion, sunscreen, or makeup, and exercising. Store your pieces in an airtight jewelry box, cloth, or plastic bag to help slow down the natural process of oxidation. Avoid exposure to harsh chemicals found in cleaning products, pools, and hot tubs. Polish with a polishing cloth. Click for more jewelry care tips.
Customer Reviews
09/17/2022
Heather K.

United States
My favorite piece of jewelry
I am not a big jewelry gal but knew I had to have this. I wear it everyday. It's beautiful. I've worn it every day for the last year and a half and it still looks the same as day one.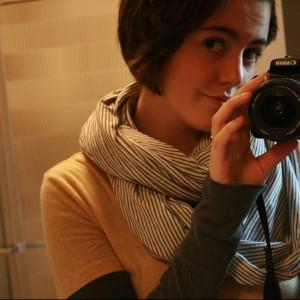 JC
07/26/2022
Jacqueline C.

United States
When your ring dream comes true…
First of all I'd been shopping for a ring that I felt like captured myself, and my spirituality as well as my marriage. I don't love diamonds and gems and needed something that symbolized the alchemy of two things. So I spent literally hours and weeks researching trying to find different rings that were quality and concept of what I was looking for. I stumbled upon the Alchemy ring in a Google search and after that I just couldn't get it out of my head. I bought it and I absolutely love it! I love the two rings together, and the bronze with the silver. It feels balancing to wear both metals. I've been wearing it on my ring finger since it arrived a month ago and it hasn't turned my finger green. People ask me about it all the time and I'm so proud to share the meaning behind it for myself and for the artist!! Adorn to Rise is amazing. The packaging was beautiful and it arrived swiftly! I'll definitely be buying more in the future.
06/26/2022
Julie

United States
Thank you!
Claire, thank you so much for the beautiful ring! The mission behind your art is so empowering and beautiful, and I could feel the love from the moment I opened the package. I can't wait to see more of your creations and follow your work. Thank you for all you do!
06/23/2022
Elli

United States
Elegant symbolism + beauty
I met Claire at a arts festival and immediately fell in love with her pieces. There is such a sense of quiet strength and determination in what she creates. Simple, elegant and beautiful. I ordered the alchemy ring set and couldn't be happier. The packaging was gorgeous and shipped quickly, even though she had to make me a custom size. Can't wait to be able to get another piece soon!
04/01/2022
Christine M.

United States
I love this ring so much, it's definitely a go to everyday ring for me. It goes with everything and I love it.